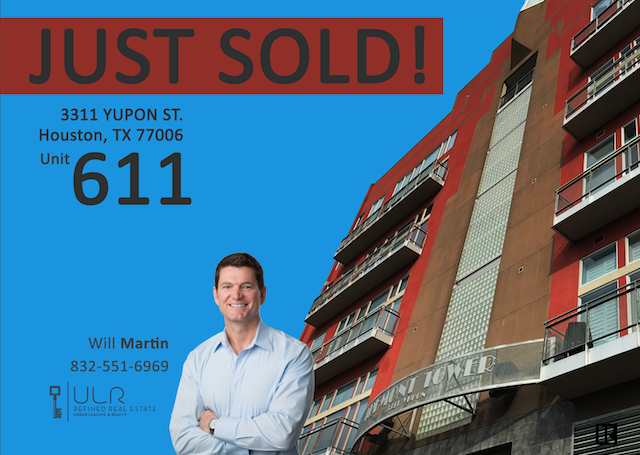 Just Sold – Tremont Tower #611
As a licensed real estate agent, when I am not working on a remodeling project I sell and lease real estate in Houston,TX . I primarily work inside the loop.
Just sold 3311 Yaupon St. #611, 77006. Click here to see full listing.
For those looking to buy, sell or lease at the Tremont Towers, in Montrose, I happen to have a unit in the building and know it well. Don't hesitate to contact me at 832-551-6969.